If there is one place that's wholly yours, it's your mind. Your mind is your sacred space, where the depths of your true self exist.

Just like your real mind, mymind is private and always will be. While every other tool these days encourages you to share, collaborate, follow, like and comment, mymind goes the opposite direction.

But sharing isn't all bad.

There may be times when you want to give people a little glimpse into your mind. Perhaps something inspires you or perfectly reflects who you are. Maybe you want to reference a fact you read the other day. Or a quote that feels relevant to a conversation you're having. Or a meme you know a friend will find as funny as you do.

So how does that work for a private-first tool? We had an idea: → Read the full article on how we designed this new feature. And make sure to give it a try.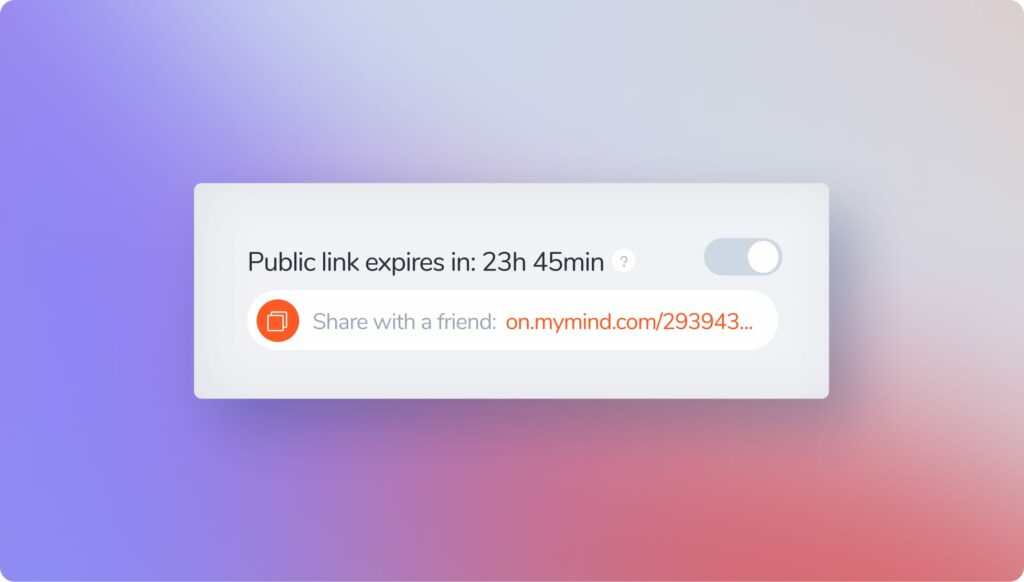 And as always, there is more


We made some significant performance improvements and bug fixes over the last few weeks and are already releasing new and bigger features for this year.

One of the most common member feedback was a way to quickly delete cards or tag them directly in the main overview.

You now can! Just right click to access our quick actions. Try it yourself inside your mind.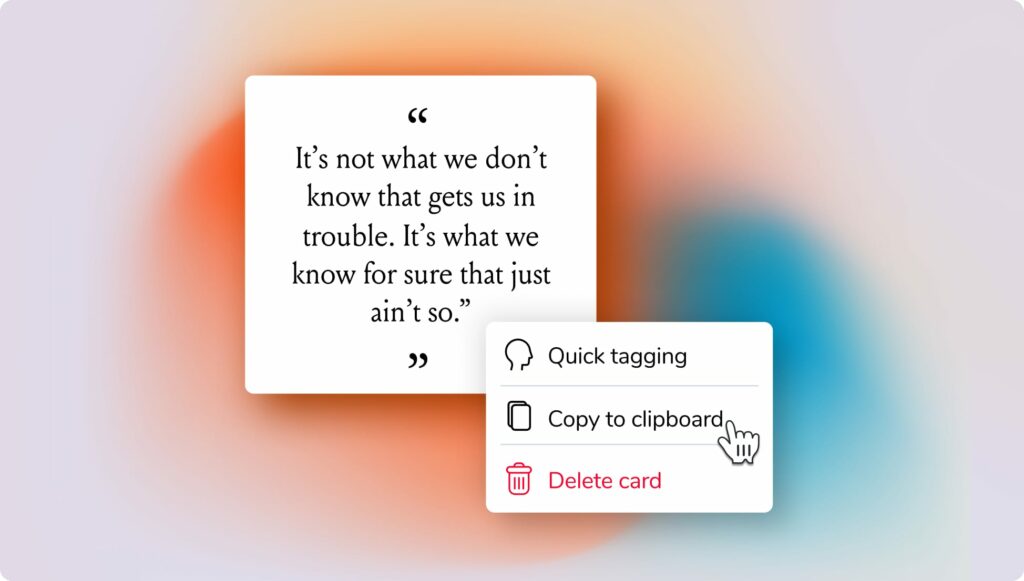 Enjoy your new year and your new mind. If you have questions, simply reply to this email. Make sure to check back frequently — Your new mind is getting better everday.

And in case you're not yet part of our Mastermind family, we'd be happy to welcome you.

→ See Mastermind benefits & features