The internet has changed how we read.
Some of us skim articles online. Others read via newsletters. Others browse headlines and save specific articles to read later. Others listen to audiobooks, or read books within an app. And then there's the handful of us still carrying around paper books.
However you read, mymind can support by helping you focus, digest and remember what you've read.
Saving highlights & quotes while reading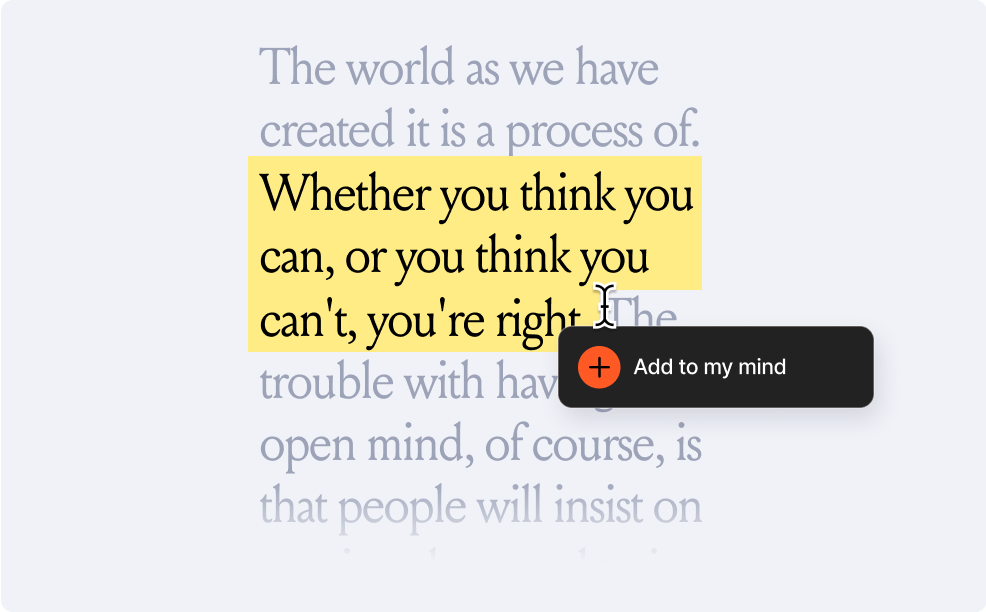 While reading an article or email newsletter, you can save specific quotes or highlights you want to remember without breaking your focus. Just highlight the text and right click to add it to your mind (assuming you have our browser extension installed). If the text is wrapped in quotes, it will save visually as a quote card. If not, it will save as a highlight.
You can then search any keyword you remember from the passage to find it later in your mind. Or just search "quotes" or "highlights" to see them all in one place.
This is especially helpful for those who read newsletters. Instead of holding onto the entire email, you can save only the lines or paragraphs you care about, and discard the rest.
See how quotes & highlights save to your mind →
Saving entire articles & using Reading Mode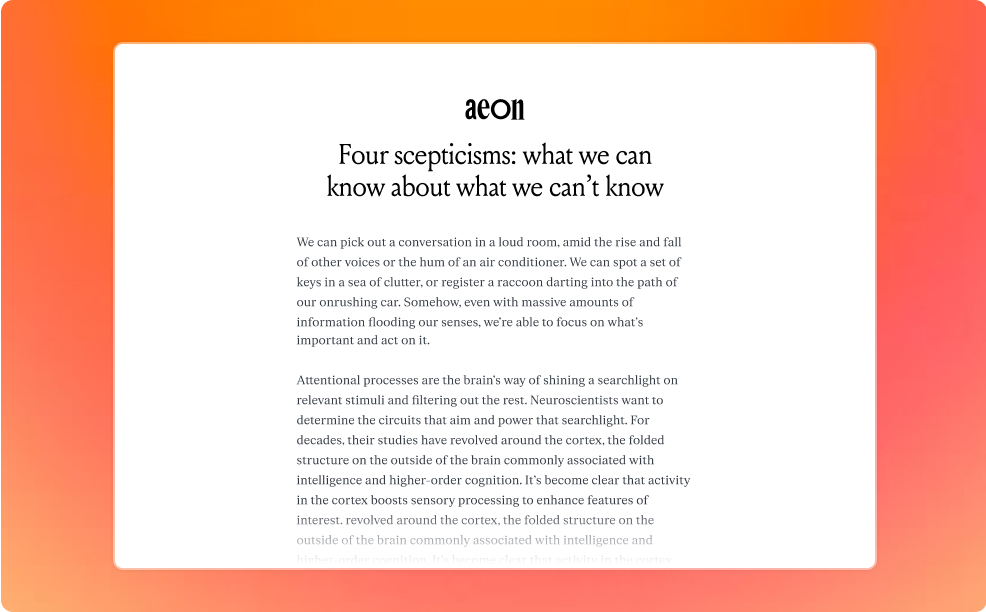 If you're someone who likes to save articles to read later when you can focus, you can do so with a click.
Saving an article automatically adds the tag #read later to the card in your mind, so you can easily keep track of your reading list.
If you're a Mastermind Member, you have access to Reading Mode, which strips away all the ads and clutter so you can read the article in peace. The complete article is archived within your mind, whether the original source is deleted later or not.
Pro tip: Make your #read later search a Smart Space titled "Reading List," so any new articles you save instantly appear in a collection you can return to with a click later.
Saving notes and reflections from your reading
If you're often listening to audiobooks or reading paper books, mymind can serve as a database of thoughts and reflections from your reading. Just put it all in a quick note from your mobile device or desktop to save it.
Saving books to your mind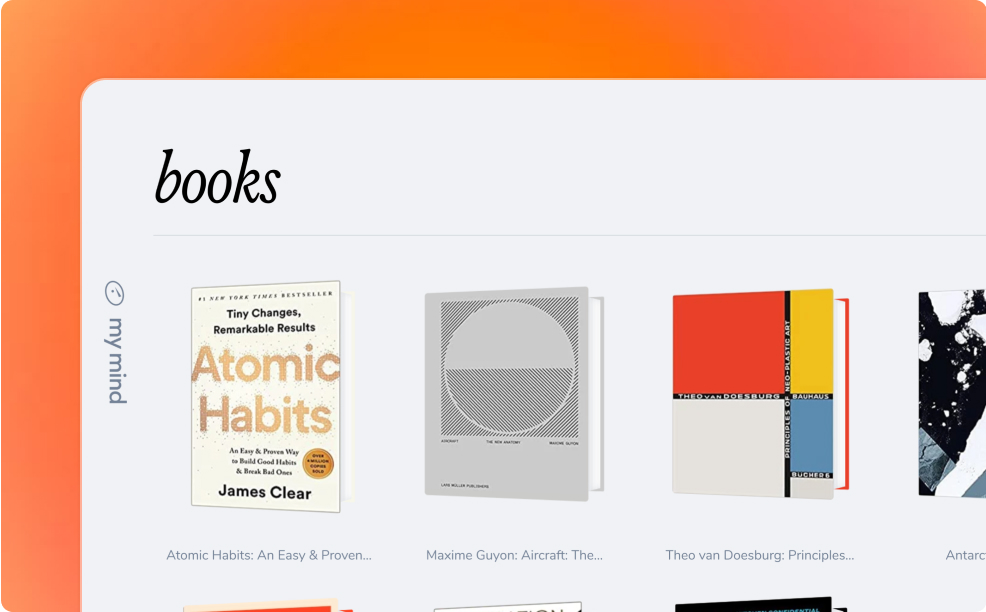 To save books you want to read or track books you've already read, just hit the save button and it will be saved as a beautiful book card in your mind. Try it with books you're browsing on Amazon, Goodreads or used book sellers like AbeBooks.
You can then search the books you've added by keyword, title, author, tag, or time. (And even turn your book search into a Smart Space, making it your own private reading library.)
See how books save to your mind →
Happy reading!