For when inspiration unexpectedly strikes. Or when your small idea turns into a big one. Or when you need to zero in and focus on your writing without any distractions.
We give you: Focus Mode.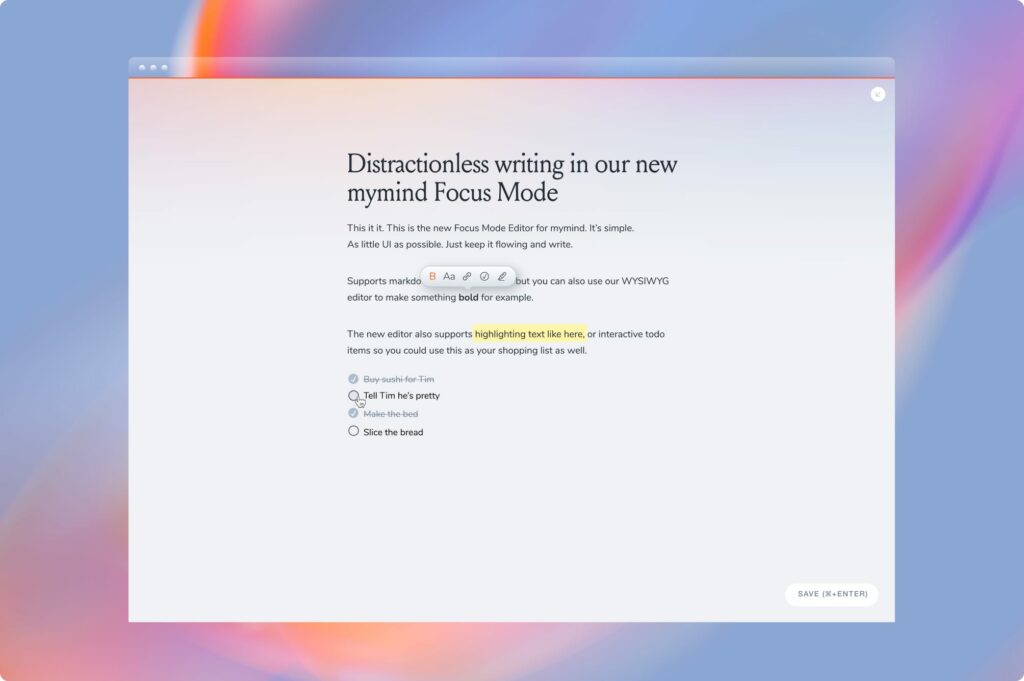 Just click the colorful sphere in the corner of your note (on desktop) to expand it. You can then write to your mind's content. No clutter. Minimal UI. No feature overload. Pure zen.
The new Focus mode allows you to:
→ Use markup or use our visual editor
→ Add links, H1 headlines and bold text
→ Add interactive to-dos within your notes
→ Write in a clean, open editor without distractions
This is all you ever wanted from a text editor. Or at least, it's all we've ever wanted. So we built it, for you and for ourselves.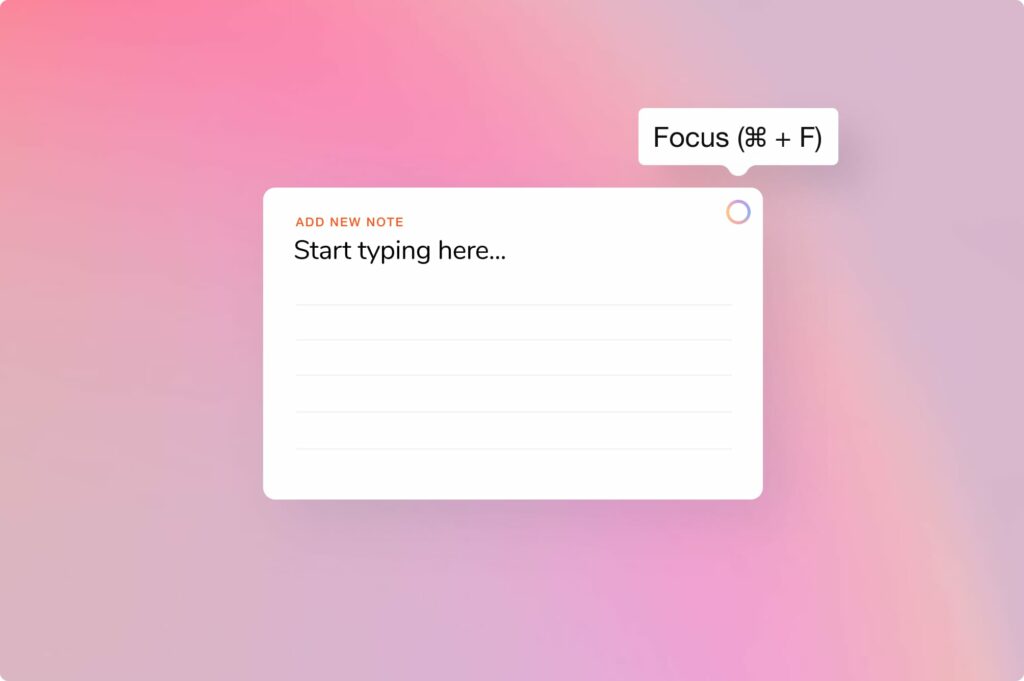 → Try it out

We hope the new Focus mode gives you room to think and write freely, whether it's a blog post, a business idea or hey, maybe even your first novel.