Social media makes us self-conscious about our every move.
What does liking this post say about me and my values or taste?
Will this person assume I'm in agreement with their statement?
What happens if I bookmark it in the app? Will everyone see?
mymind relieves all the doubt.
Watch to see how saving tweets works →
See a tweet you like? Just click + in your browser to save it to your mind.
Nobody sees it. Nobody analyzes it. It's safe inside your private library, where you can easily find it later.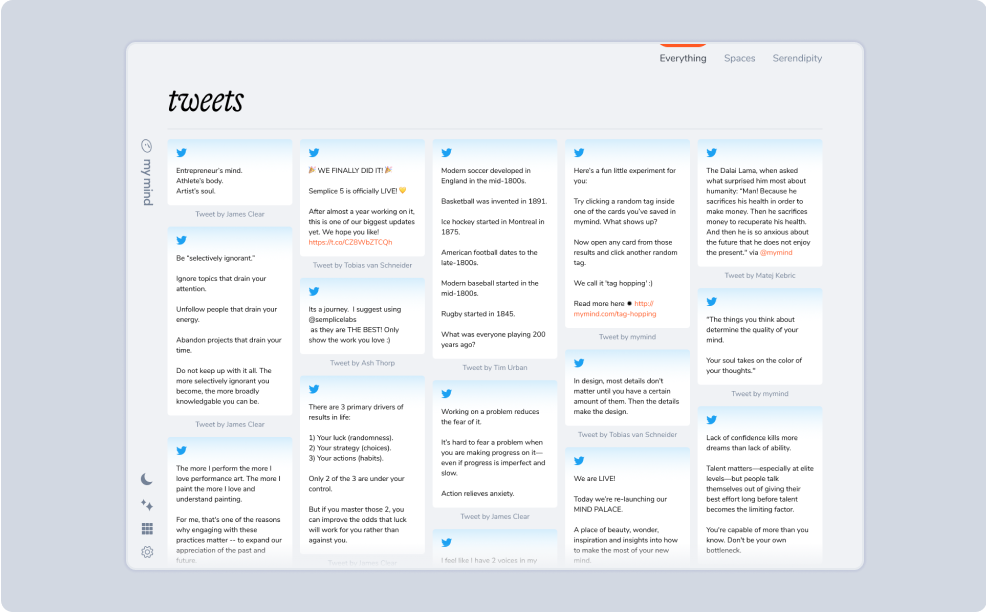 Pro tip: If you're often saving and searching tweets, turn your search into a Smart Space. Then you can return to it with a click.
Enjoy the thoughts, memes, quotes and references without stopping to think about how they make you look or where they went.
It's all in your mind, just for you.