If you're anything like us, you have 10 books on your reading wishlist for every book you've read this month.
And (if you're like us) you still lust after new books despite the dozens of unread ones on your shelf.
Sound about right? No need to confess. Just keep it in your mind.
Every book you save is automatically tagged with "read later." When you're ready to start a new book, just search #read later to find the next one on your wishlist.
After you read them, change the tag to "read" and add your thoughts and rating in the Mind Notes field.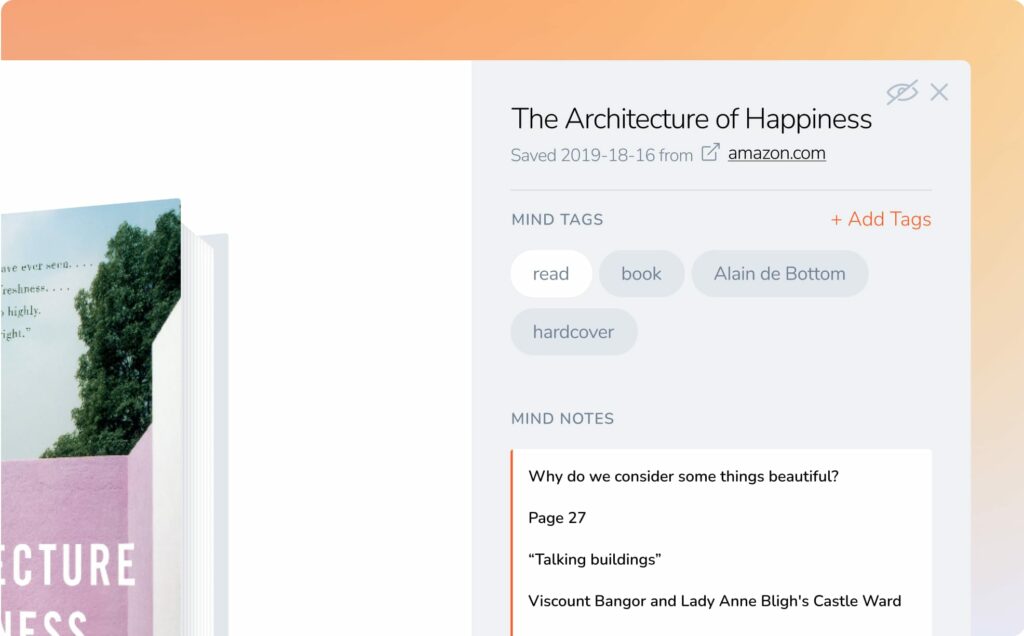 Soon enough, you'll have personal database of books that mean something to you.
You might see trends in your reading interests. Or return to a helpful insight from your private book reviews. Or you may just like to open your mind and look at all the beautiful book covers without reading a single word.
It's all up to you, dear reader.