In a perfect world, your haircut or your beach vacation would be a tax deductible expense.
In a less-than-perfect world, mymind already is.
Yes, you can write off mymind as an expense and file it as a tax deductible. (It's helpful to your work, after all.)
And to make this even easier for you and your accountant, you can now print proper PDF invoices straight from mymind under your account settings. We even allow you to add a custom invoice address.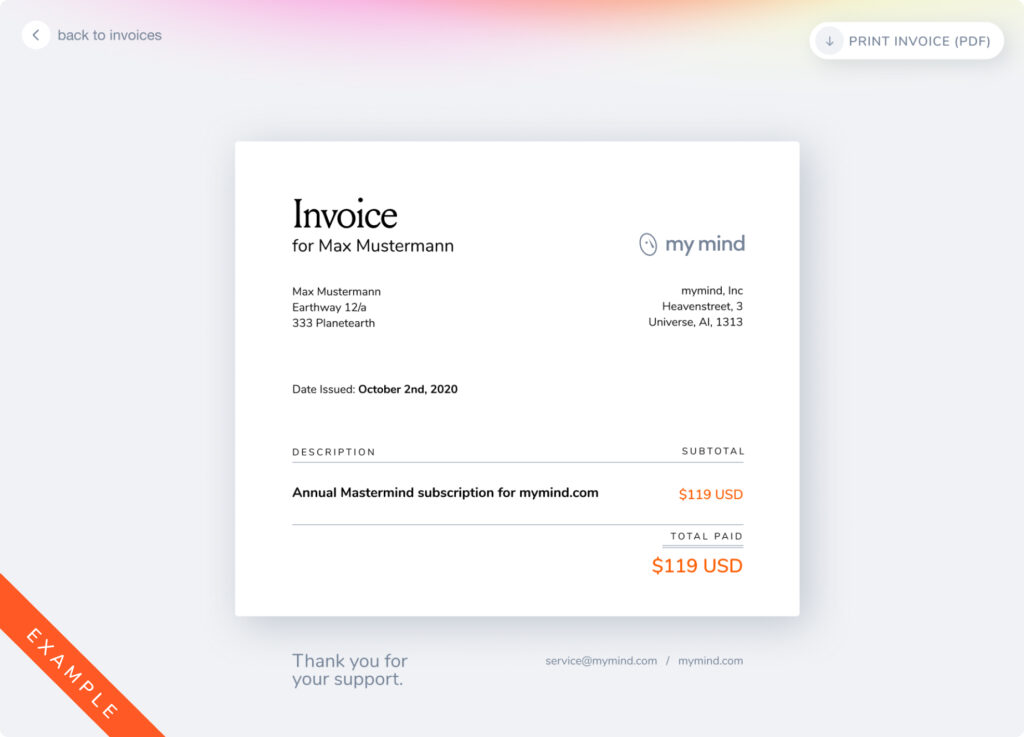 Where do I find my invoices?
If you're already a Mastermind (paying) member you can find your invoices in your account section right here (only available on desktop, not mobile).
If you're not a Mastermind (paying) member just yet, there are of course no invoices for you, but we hope this may inspire you to become a member.