Drag any card below your search bar and it will be "pinned" there until you drag it back down again.
We call it Top of Mind, and it's for those cards you want to focus on or prioritize.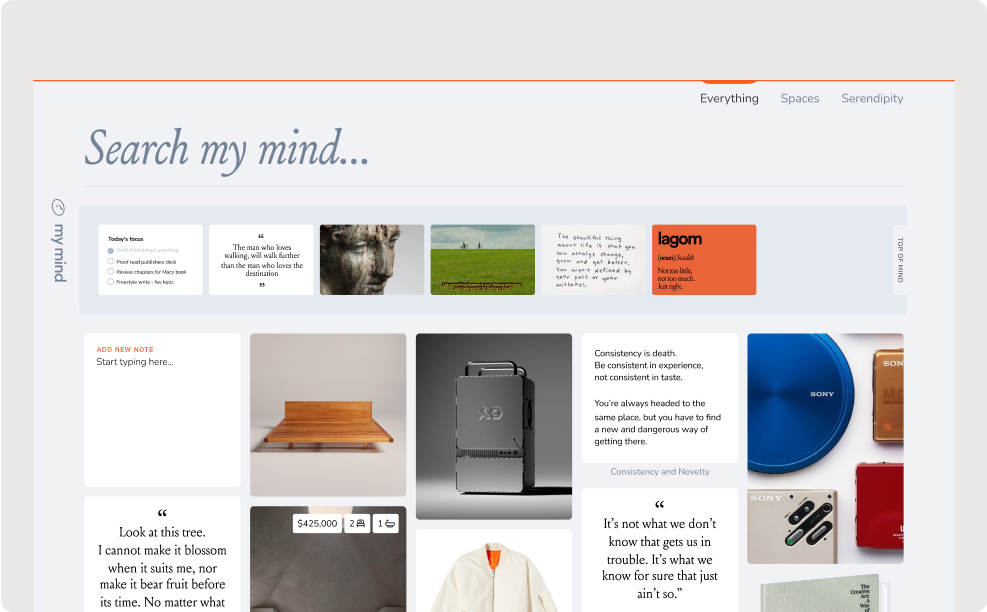 Think of Top of Mind like your "working mind." Some things stay up there for a while, others rotate out. Some people use it for inspiring quotes. Others for lists. Others for rotating visuals that inspire them.
Here's how we use it:
✱ The first card in our Top of Mind is usually a todo. It's a card we're updating every day as we complete tasks. The list changes day-to-day, but the card stays up there, first in the row.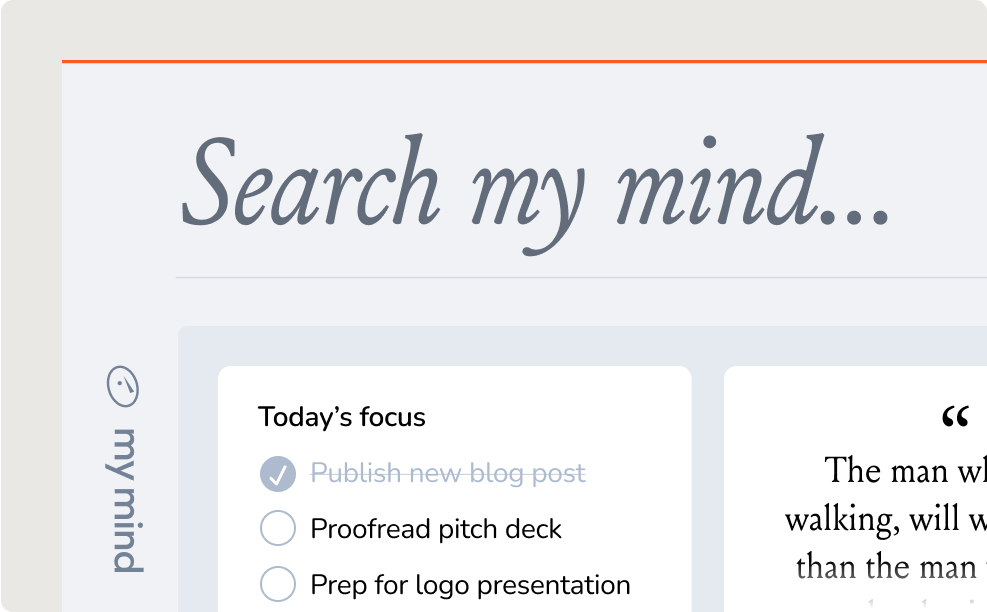 ✱ Our second card is usually a random note or idea we're thinking on that week. Sometimes it's a quote that we find particularly motivating or thought-provoking.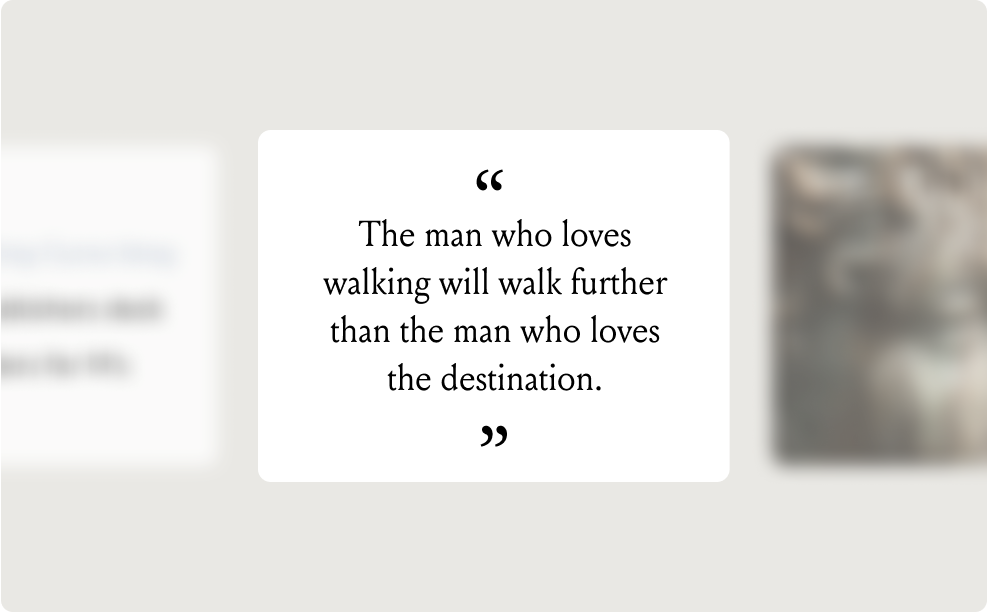 ✱ The third card is usually something we want to act on – an article we want to read or a video we want to watch.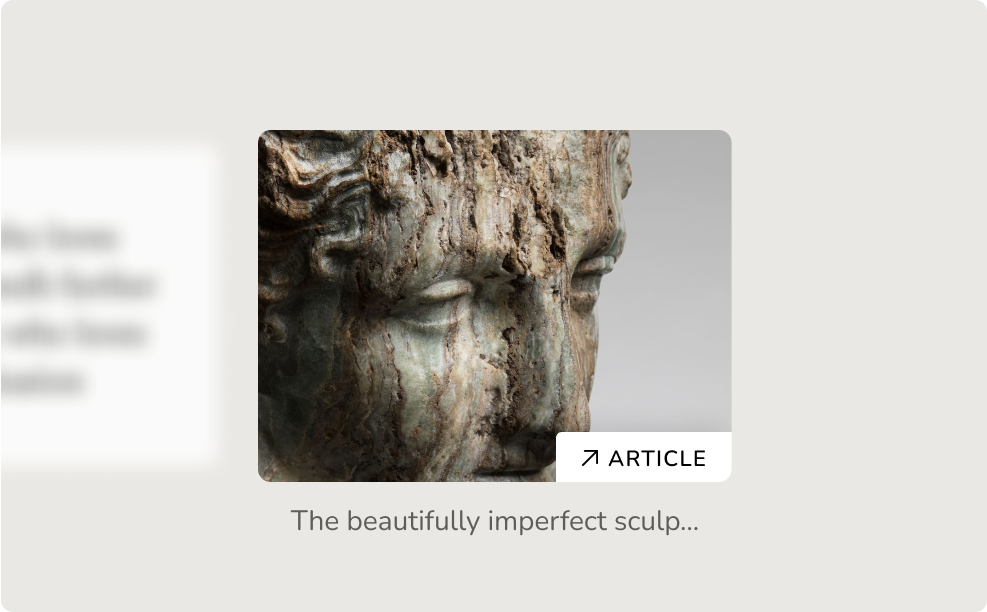 ✱ Those three cards are pinned to the top when we open mymind. The first one stays there, the second two are always rotating. And one or two others might make the list now and then.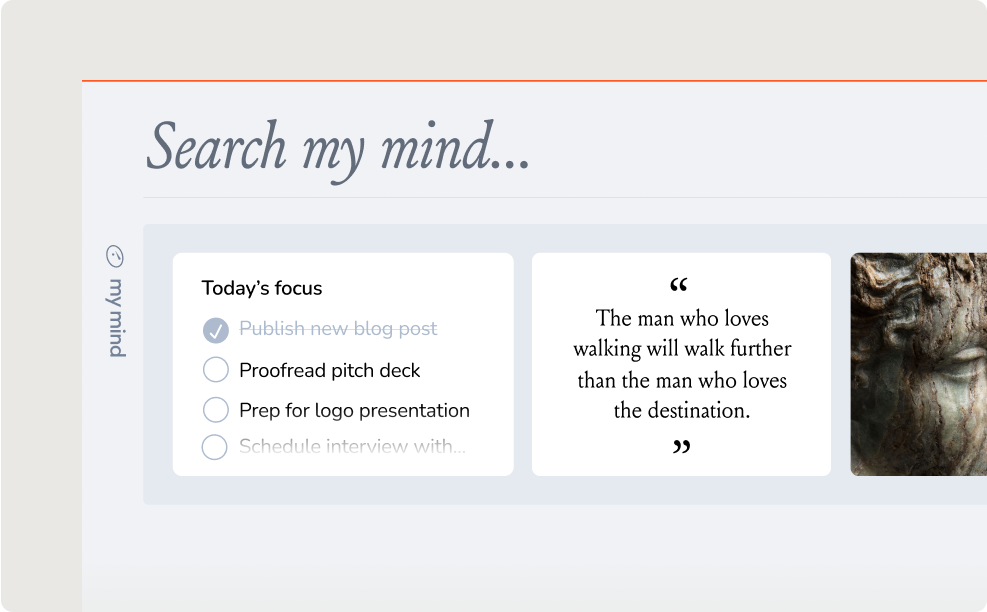 We thought carefully about how we designed the Top of Mind area. The space is limited because if you have too much up there, it defeats the purpose.
Otherwise, feel free to use the Top of Mind area however you like. Drag cards in, take them out, and continue feeding your beautiful mind.