Thanks to artificial intelligence, your mind can remember things for you as soon as you need them. But sometimes, you want to keep a few important items at the forefront of your mind:

A todo list, a motivating quote, or visuals and notes related to a current project.

You can now keep those special things Top of Mind.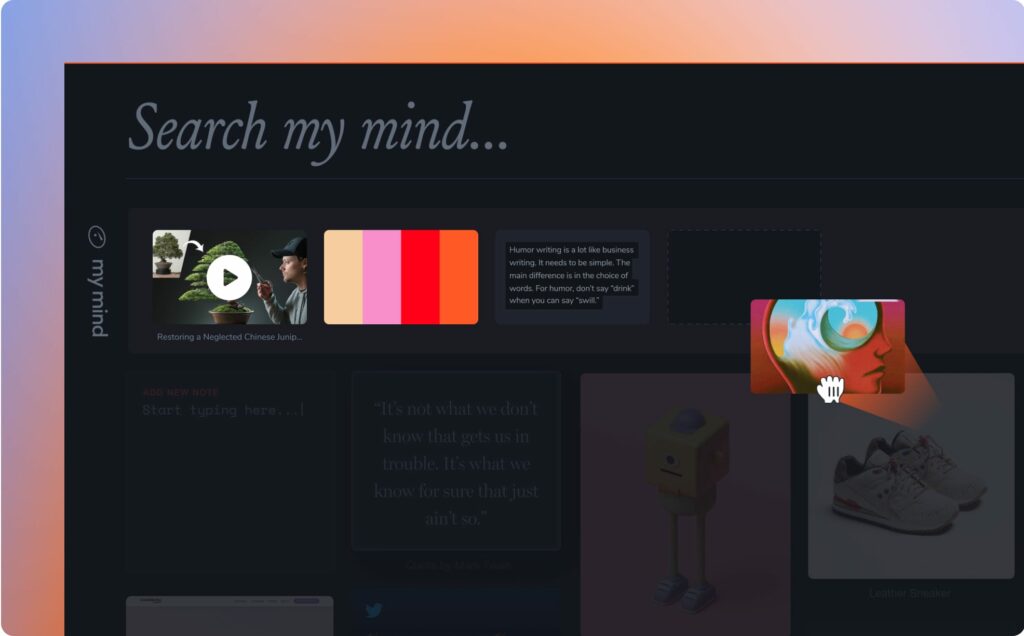 Just drag & drop a card under the search bar in your mind to pin it to the top. You'll then see it first thing every time you enter your mind. Once it's no longer relevant, just drag it back out again.

Now you can keep the most intimate details of your every day Top of Mind. And the rest is still only a thought away.