It's our goal that mymind feels like the "closest" place to put your ideas, notes and inspiration. Our latest MacOS app update is a big step toward that goal.
Install the mymind MacOS app →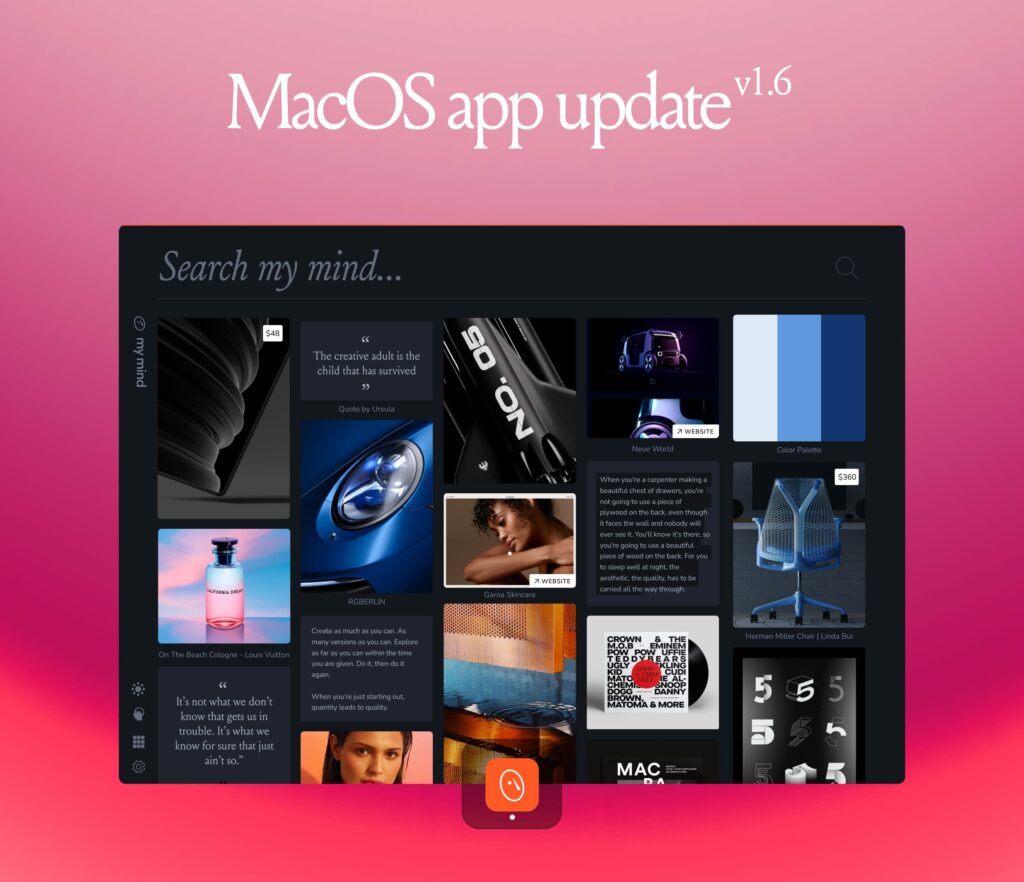 The Mac app makes it easier to jump straight into mymind, and back and forth between mymind and other windows. You can also drag & drop images straight into the app to save them.
Latest updates:
✹ The app now remembers the size and position upon closing & reopening
✹ You can now use the CMD+H keyboard shortcut to hide the app
✹ Various performance improvements
Add the MacOS app to your dock and everything you saved will be a click away – without the need to keep mymind open in your browser.
We hope this makes mymind feel even more like an extension of your own mind.