Another Sunday, another glimpse at what's been on our mind this week. We hope you enjoy these lovely things as much as we did.
The murals of John Pugh: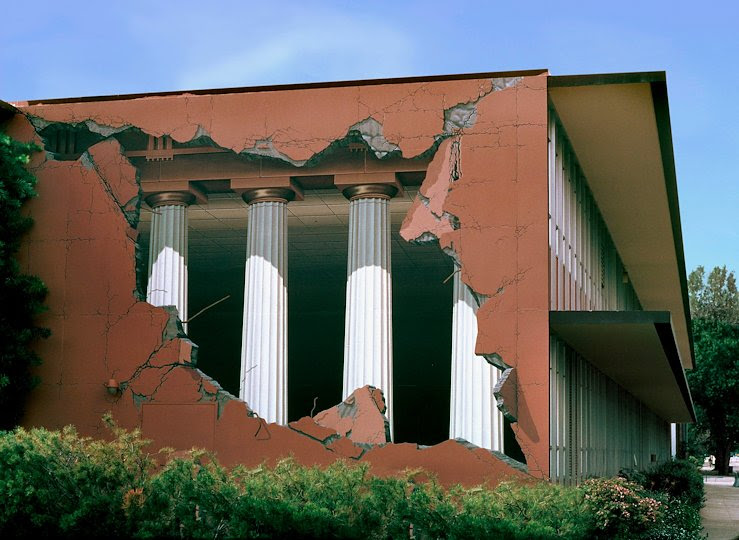 Right click to save these images to your mind. To find them later, search "art" or "trompe l'oeil" or "John Pugh" or "building."
"It seems almost universal that people take delight in being visually tricked," says Pugh. "Once captivated by the illusion, the viewer is lured to cross an artistic threshold and thus seduced into exploring the concept of the piece."
See more murals by John Pugh →
This quote from Rainer Maria Rilke:
"The highest form of love is to be the protector of another person's solitude."
Highlight this text, including the quotation marks, to save it to your mind as a quote.
This article:

An uplifting read about Vaughn Smith, a 46-year-old carpet cleaner who speaks 24 languages and counting. Language skills aside, we appreciate what motivates Smith to learn:
Soon after, he overheard a Russian woman in a grocery store. "Здравствуйте, как поживаете?" Vaughn asked. (Hello, how are you?) He explained that he was trying to learn Russian. He liked the look he put on that woman's face. "Like she was hit with a splash of happiness," Vaughn remembers.
Read "The remarkable brain of a carpet cleaner who speaks 24 languages" →

Save anything here to your mind? What else is in there? Open it up and take a look around.