After several months spent slowly adding important things to my mind, I found myself using it for more than just saving and finding. I started simply browsing it.
A few times a week, I'd click or scroll through all the beautiful, thought-provoking, funny, motivating, encouraging things I'd put in there. I would just spend a minute or two doing so between tasks, but those couple minutes felt like an escape to my own little world. A world I'd built for myself.
Sometimes I found something I'd loved a few months ago and forgotten about as it sunk to the bottom of my mind. Other times I deleted a few things I no longer cared about. It felt good, energizing.
We realized others were using it the same way. Like walking through your garden, admiring your favorite flowers. Sometimes you see a little weed and pluck it out. Other times you discover something blooming you'd forgotten you planted long ago.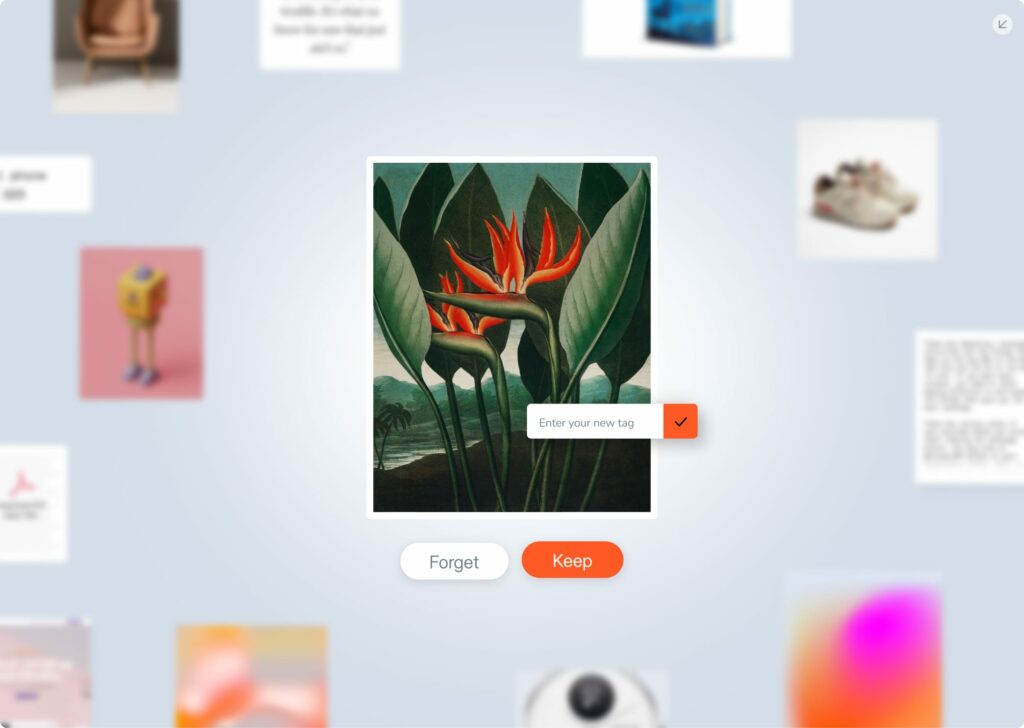 We thought, why not make this experience part of mymind? Why not add a little serendipity? So we built a new feature for you.
We call it Clear my mind — Try it now.
PS: This feature is currently only available via a direct link, but we will be linking it in our web app soon so you can easily navigate to it whenever you want to spend some quality time in your mind.