Since you're using mymind, we imagine you're a bit of a romantic. Here's a test:

Imagine your own personal library, with floor to ceiling mahogany shelves lining the walls. Lush carpet. Gigantic windows draped in rich fabric. An ornate yet perfectly comfortable reading chair waiting beside a crackling fire.

Does that give you shivers? If so, read on.

In mymind, you can create your own private library filled with your favorite books, and those on your wishlist. Save a book from Amazon (other major book sellers will be supported soon), and the book will appear as its own special book card in your mind.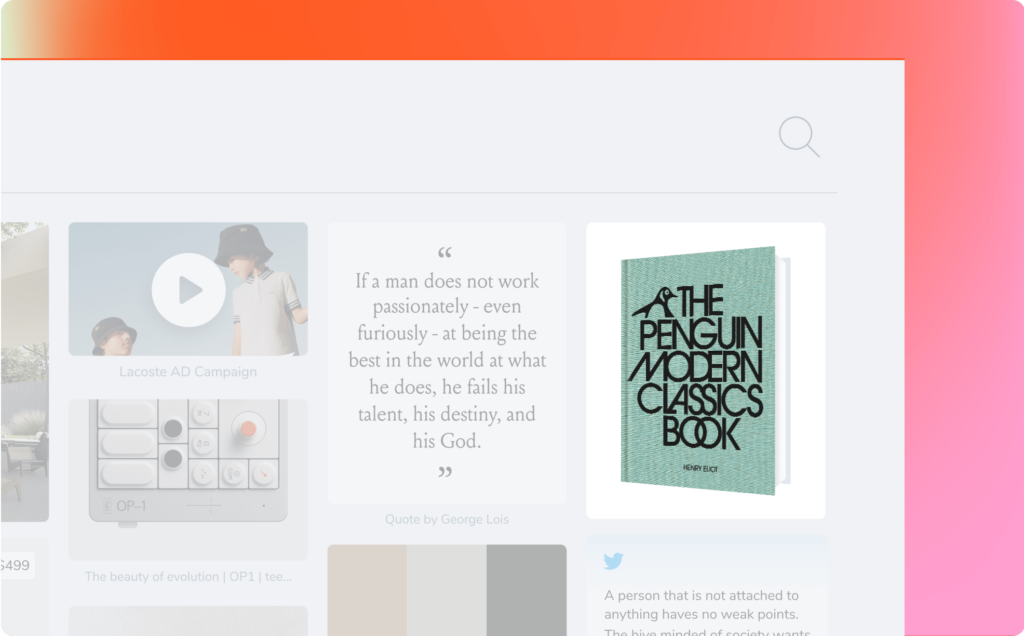 Search the book name or author later, and you'll find it instantly.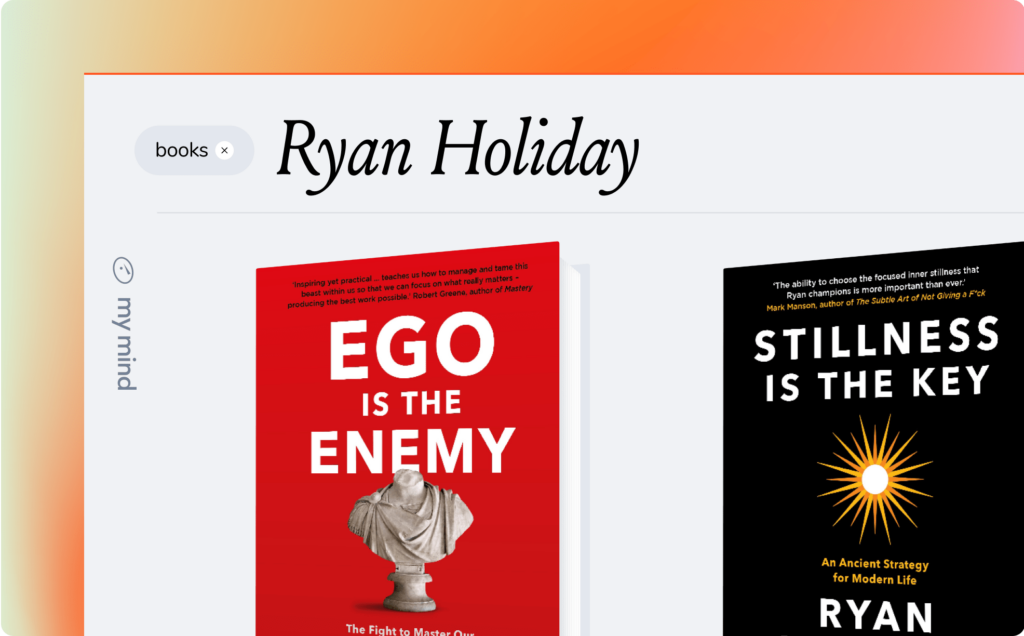 Book by book, you'll curate a collection that represents you, your interests and your dreams. It may not have the lush carpet, but it does have a certain magic cozy feel. Because it's all yours.