As soon as our brain has a mission or idea locked in, it filters the world through it.
We see inspiration everywhere. In an attempt to collect and organize it, we:
ⓧ Bookmark images in various social media apps
ⓧ Screenshot and keep it in our Camera Roll
ⓧ Screenshot and clutter our desktop
ⓧ Manage & curate Pinterest boards
ⓧ Use a complex mood board tool
ⓧ Create and manage complex folder systems
ⓧ Organize, categorize and tag in perpetuity
The end result: A mess of images, links and screenshots scattered in 10 different places.
The chances we find and benefit from the collective inspiration later is low. It's too much work to dig it all back up again.
Unless you use mymind.
✺ Step 1: Just save it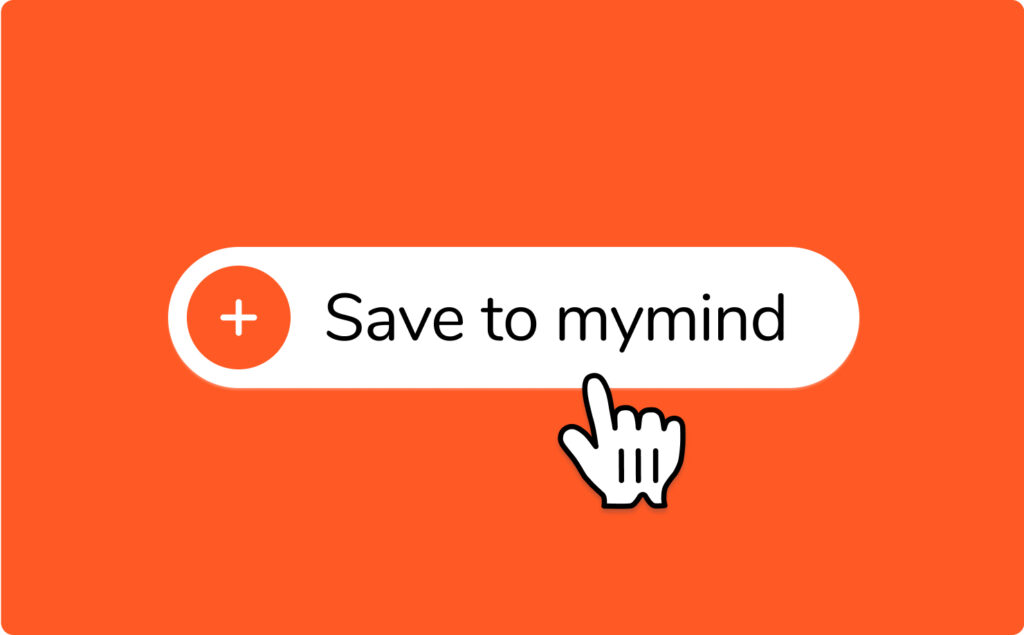 Wherever you discover inspiration – while browsing online, scrolling on your phone, on the train, while reading a book in your living room – save it to your mind with a click. That's it.
✺ Step 2: Browse and explore your mind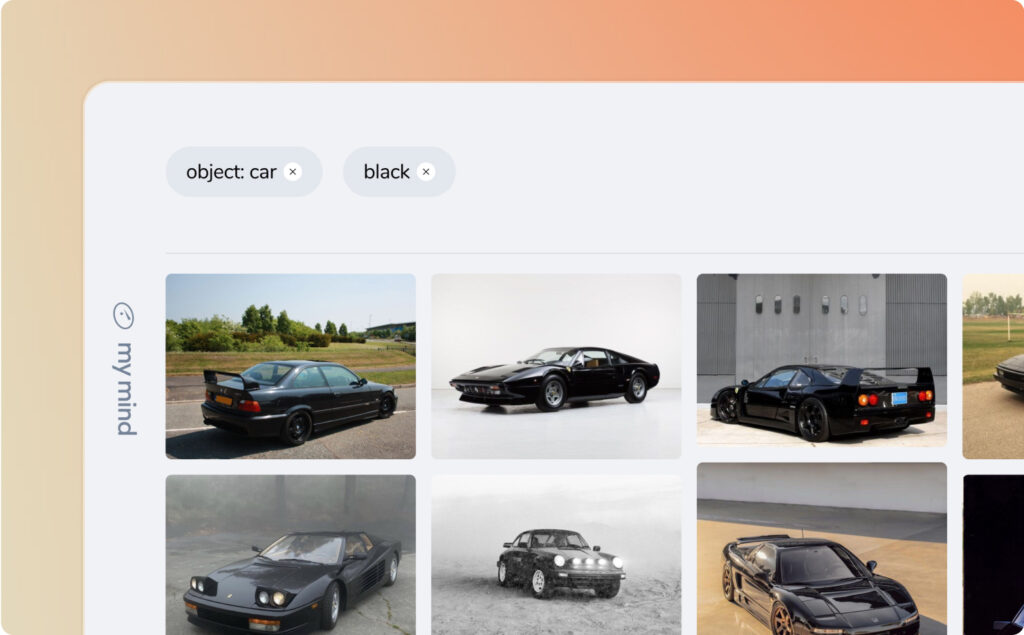 When you're ready, search your mind by theme, color, object, tag or category to instantly curate endless moodboards. By simply searching "green" you have an instant moodboard around the color. Add the word "couch" or "car" to that search, and you have a whole different board.
✺ Step 3: Save your search, if you want to
Turn your search into a Smart Space and anything you save that meets that search criteria will automatically be filtered into your space. You can then return to your saved Space with a click.
That's it. By passively collecting inspiration with a click, you're slowly building up a rich visual treasure chest you can come back to later when you need it.
No organization or curation.
No complex boards or folders.
No endless tagging or categorizing.
No anxiety about misplacing or organizing the things you care about.