Everything in your mind is private – we can't even see what's in there as the creators of mymind.

But sometimes, you want to share a piece of your mind with someone else. A passage or quote you appreciated from an article, or a beautiful color palette, or a product on your wishlist.

In those cases, you can create a temporary share link.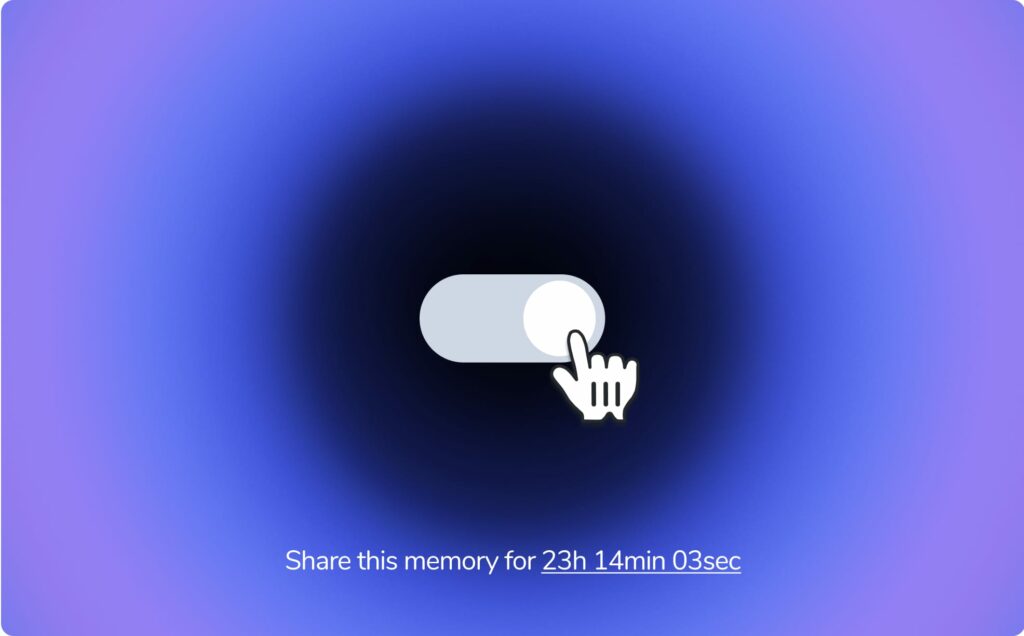 Inside any expanded card, just click the little toggle to create a temporary share link. Share that link with anyone and they can see only that item (nothing else) from your mind for 24 hours. After that, the link expires and it's private again.

Try it out with a funny meme or motivating quote from your mind. Create the link, send it in your work Slack group. Share a little glimpse into your brilliant mind.