You typically don't need to add tags in mymind, since you can find anything you save without them. However, tags can be helpful for specific projects or ideas.

To easily find your tagged items, just add a # in front of the word when searching.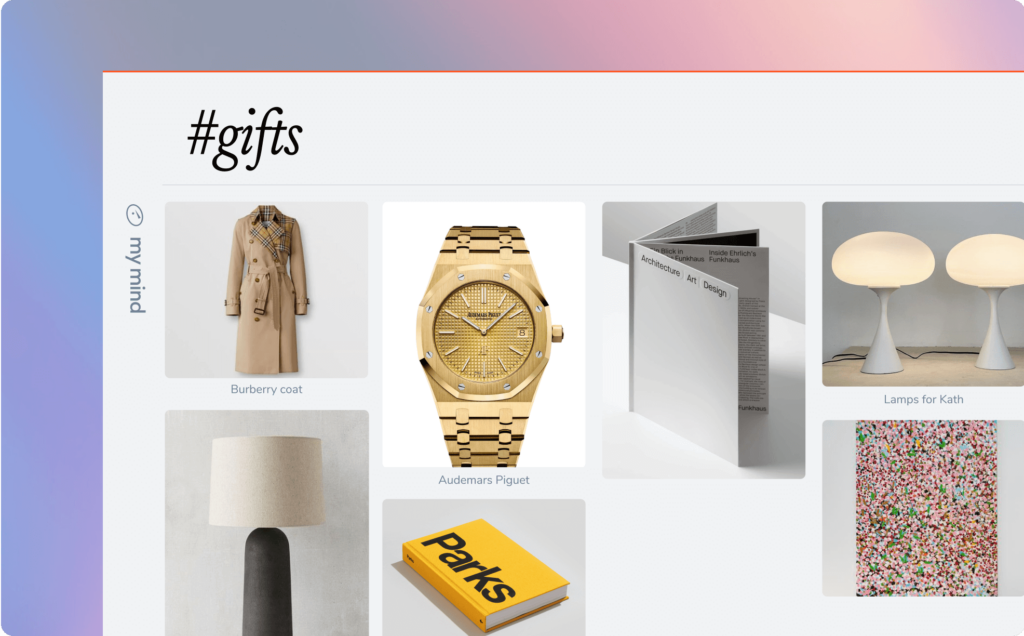 Say you tag all your gift ideas in mymind with "gifts" to easily find them later. You can simply search the word "gifts" and you'll likely find what you need. But if you want to see only your tagged cards, search #gifts.

This works well for creating instant moodboards, collecting all your research for a project in one place, or finding an item you saved for a specific purpose. Just search #yourtag and your mind will do the rest.